Is your website "mobile ready"?
Google has stated that "if your site's pages aren't mobile-friendly, there may be a significant decrease in mobile traffic from Google Search."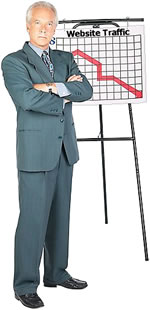 It is more important than ever to have a mobile-friendly website using a self-adjusting responsive website design!
Mobile device usage on the internet is growing each year, and recent statistical reports show that over 60% of all searches are now being done with phones and tablets.
Get the peace-of-mind knowing that your website can be reached by every single potential customer! Contact me for a free consultation and I will test your website to find out if it meets Google's Mobile-Friendly guidelines. If your site does not pass the test, I will advise and assist you in converting your site to a responsive website design that can automatically adapt itself to smartphones, tablets, televisions, or desktop computers.